---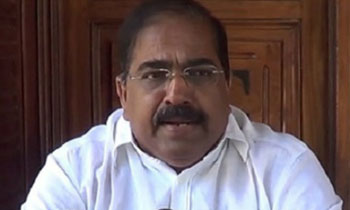 The coalition partners of the Tamil National Alliance (TNA) will decide independently of the main ally Ilankai Tamil Arachu Kachchi (ITAK) in regards to the No-Confidence Motion against Prime Minister Ranil Wickremesinghe, party officials said today.
The TNA, headed by MP R. Sampanthan, is an amalgam of four parties- EPRLF, PLOTE and TELO. The TNA has 16 seats in Parliament as the main Opposition.
EPRLF's General Secretary Suresh Premachandran told Daily Mirror his party wrote to the Prime Minister asking for solutions to some issues confronting the Tamil people in the North and the East.
"Our position on the No-Confidence Motion will be dependent upon the Prime Minister's response to our demands," he said.
He said the lands were acquired in the North and the East by the government citing laws on archaeological, wildlife and Mahaweli Development affairs.
"The private lands belonging to people are grabbed in this manner. This has to be stopped," he said.
Besides, the EPRLF urged the government to grant a general amnesty to those held under the Prevention of Terrorism Act.
"Only a few Tamil political prisoners have been released. We await the Prime Minister's response to our demands like these," he said.
The EPRLF, however, has one MP serving under the banner of the TNA in the House.
The TELO, which has two parliamentary seats, has also passed a resolution. It will be communicated to the TNA parliamentary group ahead of the debate on the No-Confidence Motion.
"The TELO praesidium took a unanimous decision. It will be made known to the parliamentary group meeting," party stalwart M. K. Sivajilingam said.
The PLOTE is the other party having three MPs. It is yet to take its decision. (Kelum Bandara)