---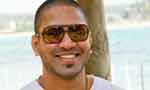 The Colombo additional Magistrate Nishantha Peiris today ascertained that he would consider lifting the restraining order, imposed on former minister Mervyn Silva's son, Malaka preventing him from going into night clubs and behaving indecently in public places, after the parties report any settlement on the matter.

Earlier, the suspect, Malaka Silva was remanded for allegedly assaulting a British National at a Night Club on November 1, 2014.
However, there was a counter case before the court on the brawl that happened between the foreigner and Mr. Silva.
The Magistrate sent a reminder for the third time to the Attorney General over the cases for his opinion, as it had taken very long.
Appearing for Malaka Silva, Counsel Asela Rekawa told the Magistrate that they would like to settle the matter considering the fact that the AG's opinion was pending now for a long time on the matter.
Counsel, Shamendra Rodrigo, who appeared for the British national said he should first get instructions from his client and would report on any settlement on the next date.
The Magistrate put off the case for August 25, 2016 to report any settlement.(Shehan Chamika Silva)