---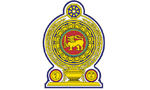 The Government was seeking to introduce fresh legislation to establish a separate Authority to streamline Public Service through measures, such as formulation of standards, introduction of code of best practices and procedures, it is learnt.
A bill has been worked out and presented to the Cabinet for discussion by a committee appointed for the purpose by Prime Minister Ranil Wickremesinghe.
It was headed by former Justice Ministry Secretary Suhada Gamlath.
If enacted in Parliament after Cabinet clearance, the bill will provide for the establishment of 'Public Service Delivery Authority' with wide ranging powers to monitor standards, quality, efficiency, accuracy, and transparency in the discharge of Public Service by various State institutions.
The Authority, if established, will comprise the Presidential Secretary or his nominee, the Prime Minister's Secretary or his nominee, the Treasury Secretary or his nominee, the Secretary to the Ministry of Home Affairs, the Secretary to the Ministry of Public Administration and the Secretary to the Ministry of Provincial Councils and Local Government as ex-officio members.
Besides, 13 other members will be appointed by the Constitutional Council.
It will have powers to analyse the existing mechanism regarding the delivery of Public Service, to issue guidelines for quality improvement.
The daft of the bill is now before the Cabinet to be studied.
Another objective of the proposed authority is to identify the needs, shortcomings and difficulties that exist in the public sector institutions.(Kelum Bandara)