---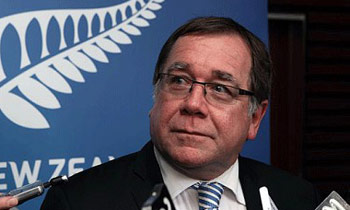 New Zealand Foreign Minister Murray McCully has announced that New Zealand will open a High Commission in Colombo, Sri Lanka.
"Establishing a High Commission in Colombo is a sign of New Zealand's commitment to strengthening the relationship between our countries," Mr McCully says.
"Sri Lanka is rebuilding after a generation-long civil war, and we are keen to support that process politically and through a broader economic relationship. It is a growing economy, has a major dairy market and has expressed its interest in learning further about farming from New Zealand.
"Sri Lanka offers increasing value and diversity to our exporters, and is a trade gateway to a fast-growing part of Asia."
The Government, through Budget 2017, has committed $6.2 million in capital funding to establish the High Commission and a further $8.9 million to cover operating costs over the next four years.
The new funding was announced today as part of the launch of Trade Agenda 2030. (voxy.co.nz)