---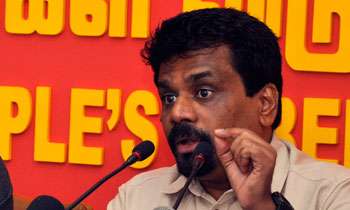 Janatha Vimukthi Peramuna (JVP) Leader Anura Kumara Dissanayake claimed yesterday that extremist groups in the North and South were attempting to create a story that a new Constitution would be brought in soon knowing full well that this could not happen due to the composition of parliament at present.
He told a news conference that a two-thirds majority was needed to bring in a new Constitution and added that the current parliament would not be able to garner the numbers that were needed for this to take place.
"Extremist groups in the North and the Rajapaksa faction in the South were claiming that plans were afoot to bring in a new Constitution before February 4. The 1978 Constitution clearly spells out the method in which a new Constitution should be brought in", Dissanayake explained.
The Sirimavo Bandaranaike government had a two-thirds majority, the J. R. Jayawardene government had a 5/6 majority. The current government is an amalgamation of many parties and it cannot get a two-thirds majority for this to happen. So it is an attempt to deceive the people when these factions claim that a new Constitution is being brought in hastily,' he said.
Mr. Dissanayake said the JVP was fighting for a new Constitution which would suit the country following the end of the war that would ensure that the rights and dignity of all our people are upheld. "The 20th Amendment to the Constitution that we pioneered has progressed in parliament. The next step is for the prime minister to give his views with regard to it in parliament. Thereafter it could be passed with a two-thirds majority after being debated. Then, it should be put to a referendum. We request all MPs to help get the 20th Amendment to the Constitution passed so that it can go for a referendum without it being halted in parliament," he said.
He said certain media institutions were giving publicity to the false story created by these extremist groups and added that they were suppressing the real issues faced by the people.
He said no case has been filed against the culprits of the Central Bank bond scam even after the COPE report and Presidential Commission of Inquiry (PCoI) report into the bond scam came out and as a result two of those responsible, Arjun Aloysius and Kasun Palisena, had to be released on bail.
"We urge the President to submit the PCoI report in parliament soon. By not doing so, it proves the President's willingness to protect the thieves,' he said. (Ajith Siriwardana)
Video by Susantha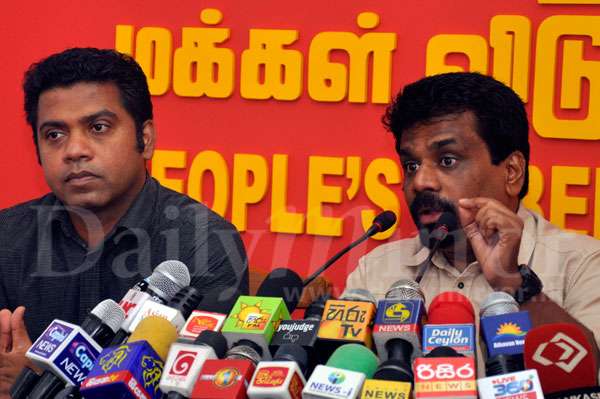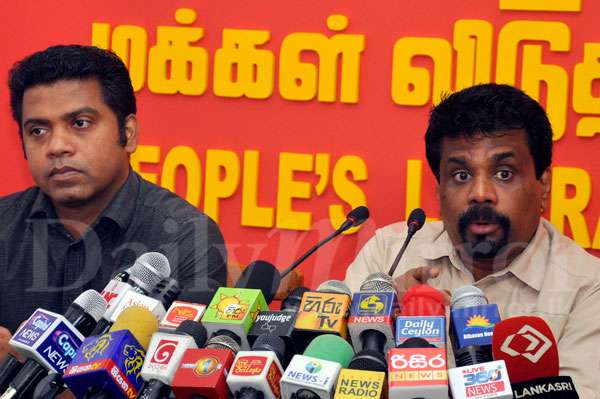 Pix by Nisal Baduge