---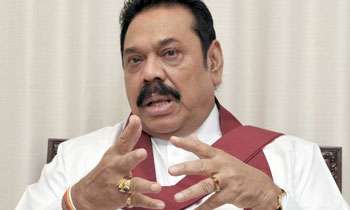 Opposition Leader Mahinda Rajapaksa said today the government did not have the legitimacy to introduce a new constitution and urged it to go for a parliamentary election so that people's approval could be obtained for such a move.
"There should be legitimacy prior to introducing a new constitution. We doubt if the present government has that legitimacy. They lost the local government elections and is delaying the provincial council elections. It even went to court to prevent a parliamentary election," he told the Constitutional Assembly.
He proposed both parties should present their draft constitutions to the people at the next parliamentary election for approval by the people.
Mr. Rajapaksa said the government should consider all shades of opinions and make public what they were going to do.
"One community cannot suppress another community. All communities should arrive at a consensus," he said. (Ajith Siriwardana and Yohan Perera)