---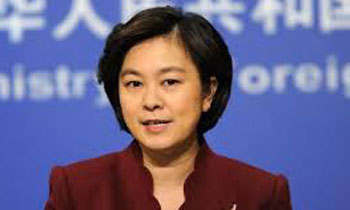 China has never asked Sri Lanka to allow only Chinese enterprises to operate inside the Hambantota Industrial Zone (HIZ), China's Foreign Ministry Spokesperson Hua Chunying said yesterday.
According to China's Foreign Ministry, she expressed these views in response to a question posed to her about whether China had asked Sri Lanka to ensure that the industrial zone was only for Chinese companies to operate in.
When asked whether China had forced Sri Lanka to offer them concessions with regards to the Hambantota Port because of how much Sri Lanka owed China and how concerned China was with regard to the protests that took place in Hambantota against the HIZ, Chunying said small-scale protests had taken place mainly because the locals had misconstrued the relevant policies concerning the projects.
"The Sri Lankan side has made an official clarification on this. As the two countries are traditional neighbours, China is willing to provide the best assistance it can to help Sri Lanka with its economic development so as to achieve common development objectives. This is in the interests of both countries," she said.
The Spokesperson said Chinese enterprises always discussed the Hambantota Port project with the Sri Lankan side on a voluntary basis, in the spirit of equality and mutual benefit and following market rules."Relevant cooperation projects are expected to play a constructive role in the long-term development of the Hambantota Port and other parts of the country," she said. (Lahiru Pothmulla)