---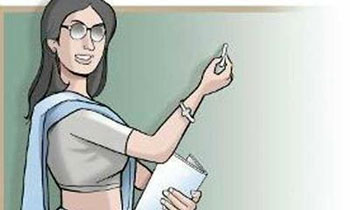 The Education Ministry had taken steps to transfer more than 3,000 teachers, who had served in National Schools for over 10 years, with effect from today.
The decision was taken following the instructions of the Education Minister Akila Viraj Kariyawasam as the policy on transfers of teachers of National Schools had been abolished for many years.
The aim of implementing the transfers is to enhance the efficiency of utilising the valuable human resources in the education system through optimum teacher allocation.
Accordingly, transferring of 3,000 national school teachers will be effect from today and the transfer letters is to be handed over to the Principals of National Schools.
In addition, in the second phase of the transfer programme for teachers, who have served for more than 10 years in a National School, is scheduled to be implemented from January 2018 and 9,000 teachers of grades 1 to 11 would be transferred in the second phase, Minister Kariyawasam said.
"There are 37,000 teachers employed in 353 national schools in the country and nearly 12,000 teachers have served in a same school for more than 10 years," he said.
"The Minister said various transfers made during the previous regimes were not transparent and created vicarious anomalies in the education sector," he said.
He said that a separate methodology was being prepared for the transfer basis for teachers on rural and remote areas. (Chaturanga Pradeep)