---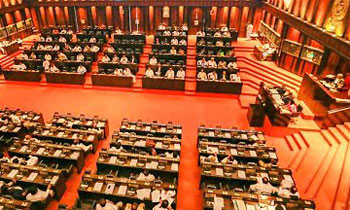 The Cabinet yesterday cleared the National Audit Bill with some alterations to the original draft, it is learnt.
The enactment of the National Audi Bill is an election promise made by the government to be implemented during the 100 day programme of its rule in 2015. However, it remained shelved due to differences of opinion among various stakeholders.
A Cabinet committee was appointed later to sort out grey areas in the original draft. The amended version was referred to the Cabinet yesterday for approval. The Cabinet endorsed the Bill. It will now be referred to the Legal Draftsman's Department.
Initially, it had been proposed to give authority to the Auditor General to take action against officials found guilty of any wrongdoing outlined in the proposed legislation. According to the amended version, the Auditor General has no such authority. Instead, any such action has to be referred to the Ministry Secretary concerned for action.
In the event of the Ministry Secretary concerned is found guilty of any wrongdoing, it should be referred to the Presidential Secretary for action. (Kelum Bandara)