---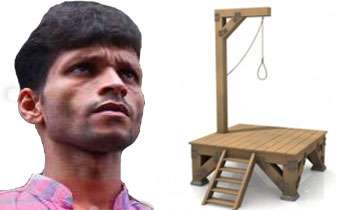 In the wake of the arrest of underworld drug kingpin Makandure Madush in Dubai, Anti-Corruption Force Operations Director Namal Kumara said he was ready to work as hangman to execute Makandure Madush or any other criminal sentenced to death.
Speaking to the Daily Mirror, he said he was pleased and convinced with the positive remarks made by President Maithripala Sirisena that he would implement the death penalty in near future, irrespective of any obstacles.
"There is a visible progress in the move initiated by President Sirisena in the endeavor to create a society with anti-corruption. Therefore, there is a necessity to fill the vacancy of hangman as well," Namal Kumara said.
He said he could become a model of that and continue to function as hangman.
"I would regard this as a social service rather than a profession. That is way I am happy to work without being paid," he said.
He said the death penalty should be given to mastermind criminals like Makandure Madush.
"Some people in power are scared of Makandure Madush, which is why he was easily evading arrest for about two years," he added.
Meanwhile, a senior prison official told the Daily Mirror that the position of hangman was still vacant and added they had published paper advertisements but nobody had yet expressed willingness to join.
Moreover, Prisons Department Spokesman Thushara Upuldeniya said if Namal Kumara or anybody would like to apply for the position of hangman, they would be subject to certain criteria and training programme prior to enrollment. (Sheain Fernandopulle)
Video by Saliya Gamasingharachchi