---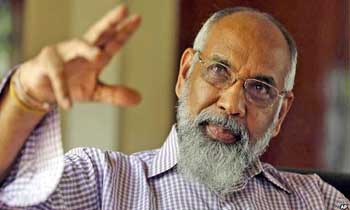 The Tamil People's Council chaired by NP Chief Minister C.V. Wigneshwaran had issued a press notice informing that they are rejecting the report of the subcommittee of the steering committee appointed for drafting the New Constitution.
The press notice states that the proposed New Constitution has been prepared with much alignment towards Sinhala Buddhist opinion, and the government should clearly indicate its position in solving the problems faced by the Tamil People and include such decisions in the proposed Constitution.
The interim report had shown that all are considered as Sri Lankans, but it has failed to recognize the rights of the Tamil people.
Therefore, the New Constitution should consider the Tamil Nationals as a separate unit and formulate the changes accordingly. Finding a solution only through the sovereignty of the Tamil Nationals would usher in peace and in drafting a New Constitution they are expecting the intervention of the International community as well, the news notice further states. (Romesh Madushanka)