---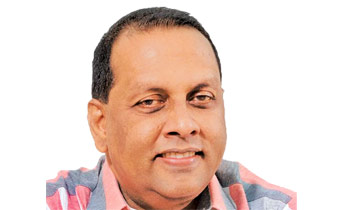 Eighteen United Peoples Freedom Alliance (UPFA) councillors in the North-Central Provincial Council (NCPC) deciding to work independently will not make any impact on the functioning of the council, UPFA General Secretary and Minister, Mahinda Amaraweera said today.
He said problems would arise only if these members joined the United National Party (UNP), because it the main opposition in the council. The UPFA has 21 members in the NCPC.
When asked about the NCPC's Health Minister's removal on Wednesday and the resignation of the Trade Minister, Minister Amaraweera said these members had been promoting another party instead of the Sri Lanka Freedom Party (SLFP) of which they were members.
"These members had not worked for the betterment of the SLFP. The replacement of the Health Minister is not an act of revenge. They have violated the SLFP Constitution by promoting another party in the recent past," he told Daily Mirror.
In the wake of the removal of the NCPC Health Minister on Wednesday, its Trade Minister S.M. Ranjith also resigned.
Mr. Ranjith had earlier that some 19 UPFA councillors were opposed to the current policies of the SLFP and as such had decided to function as an independent group. (Lahiru Pothmulla)