---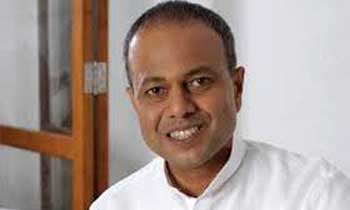 Law and Order Minister Sagala Ratnayaka said yesterday he was dissatisfied with the manner in which the police acted during the recent incident in Mount Lavinia where a group of Myanmar refugees was allegedly harassed by a group of protesters including several monks.
He said this when he met Divisional SSPs and ASPs at Temple Trees and reminded the Police that they were responsible for maintaining law and order and ensuring peace.
"About 95 % of the police personnel perform their duties to the best of their abilities but the remaining 5% have been found wanting not because of a fault of the government. If an officer acts in a manner that favours a politician or some other person then issues arise," he said.
The minister discussed several recent incidents including the one that took place in Mount Lavinia and the accident where his vehicle was hit by a another vehicle on the Southern Expressway.
"Instead of searching for the vehicle which hit my vehicle, my vehicle was taken to the police. If this is how police treat me, how can the people have faith in the police? " he asked. (Darshana Sanjeewa)