---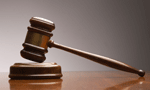 The eight suspects, including Ven. Akmeemana Dayarathana Thera, who were arrested in connection with the violent incident in Mount Lavinia, were further remanded by the Mt. Lavinia Magistrate's Court today.
The monk was re-remanded till tomorrow while the seven other suspects were remanded till October 16, for an identification parade.
They were arrested on charges of allegedly harassing the group of 31 Myanmar refugees.
Video by Buddhi