---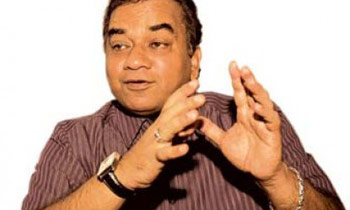 Former minister and SLFP Senior Vice President Janaka Bandara Tennakoon said yesterday his removal as the Dambulla electoral organiser would mark the end of the journey of Sri Lanka Freedom Party (SLFP).
He said it was a huge blunder committed by the SLFP to remove him from the organiser post saying that he was a committed and a dedicated SLFPer.
"I am a son of SLFP convener T.B. Tennakoon. There are only two other such people in parliament today. They are D.A. Rajapaksa's sons Mahinda and Chamal Rajapaksa. I am such a committed SLFPer. I love my party more than my life," he said.
He told Daily Mirror that his son also resigned from his ministerial portfolio of the Central Province and added that they were ready to face any challenge. "Let's see who is going to win," he said.
"The SLFP which came a long way through the history is similar to Meethotamulla garbage dump today. The end of its journey began today." he said. (Ajith Siriwardana)