---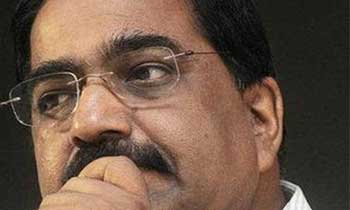 A new political front is likely to be mooted against the Tamil National Alliance (TNA) in the Northern Province ahead of the elections to the local authorities, EPRLF leader Suresh Premachandran said yesterday.
The TNA, made up of four political parties is facing an internal struggle after the Eelam People's Evolutionary Liberation Front (EPRLF) led by Mr. Premachandran decided to quit the alliance. Since its inception in 2001, the EPRLF has contested elections under the 'House Symbol' of the Ilankai Tamil Arachu Katchchi (ITAK), which is the TNA's main constituent party.
Mr. Premachandran told Daily Mirror his party was no longer prepared to contest elections under the ITAK's House symbol, and it had notified the TNA leadership about the latest decision.
He said the people gave a mandate to the ITAK to work out a political solution to the national question and secure the merger of the Northern and Eastern Provinces but the ITAK was only rubbing shoulders with the government with no solution in sight.
Mr. Premachandran said his party would contest the local government elections on its own or under a new political front, which might be formed ahead of the elections.
When asked whether Northern Province Chief Minister C.V. Wigneswaran would back it, he said he was unable to say just yet how it would be worked out. (Kelum Bandara)