---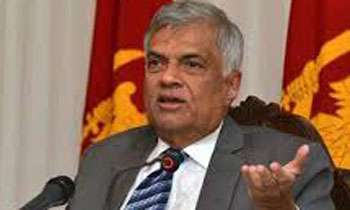 Prime Minister Ranil Wickremesinghe said yesterday there was no point in asking for more powers if the local bodies don't use what is already devolved to the Provincial Councils.
He said this at the development review meeting held at the Kilinochchi Divisional Secretariat.
The Prime Minister referred to power devolution when TNA MP S. Sridharan complained that the pradeshiya sabhas have not received funds for housing from the central government and the provincial council.
"It is the provincial councils which should allocate funds to the pradeshiya sabhas. It is pradeshiya sabhas that should request for funds from the provincial council. Talking of devolving power is useless if local bodies don't use them," he said.
The Prime Minister also highlighted the need for quick distribution of flood relief to the affected.
It was revealed that 22,000 houses were damaged and 3,783 head cattle, 2,965 goats and 39,577 hens were lost in the recent floods. (Yohan Perera in Mannar)