---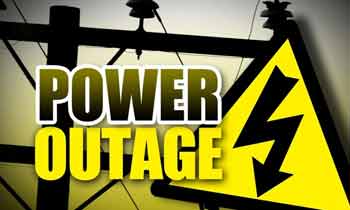 More power failures could be expected island wide from tomorrow as the union had withdrawn their crew from the Laxapana Hydro Power Station, Ceylon Electricity Employees Union (CEEU) Secretary Ranjan Jayalal said today.
Mr. Jayalal said the people would be further inconvenienced from tomorrow as the demand for electricity on weekdays usually high.
He said that the authorities are playing all the cards that they have to get the employees to work but none of them would report for work until their demands were granted unconditionally.

Meanwhile, Power and Renewable Energy Minister Ranjith Siyambalapitiya today urged the Ceylon Electricity Board (CEB) employees to report for duty from tomorrow and said they would be granted paid leave for September 14 and 15, the two days they had stopped work.
He said he had instructed the officials to grant two days' paid leave those on strike.
"According to union leaders they have no issue with the ministry or me. Since electricity directly impacts the country's economy I request all employees to return to work," the minister added.
It was reported householders in several areas had experienced power failures because of the work stoppage and that traders were also inconvenienced because of food stored in refrigerators being spoiled because of the power failures .
Also the hospitals and other essential services were inconvenienced due to the work stoppage of the CEB employees from Wednesday (13). (Thilanka Kanakarathna)