---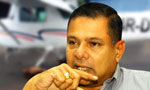 Parliamentarian Piyankara Jayaratne, who gave up his portfolio of State Minister of Provincial Councils and Local Government recently, revealed yesterday that some SLFP MPs who are holding Ministerial and State Ministerial posts in the Unity Government were planing to resign their portfolios.
He said three of the aforementioned ministers were from the Galle, Matale and Gampaha Districts.
Mr. Jayaratne said the false accusations made by some UNP ministers led them to take this decision.
He said a few of the ministers who want to resign had told him over the phone that they would not put up with ill-treatment at the hands of the UNP'rs anymore, and that some party members were also pressuring them to leave the unity government because of this. (Srinath Prasanna Jayasooriya)