---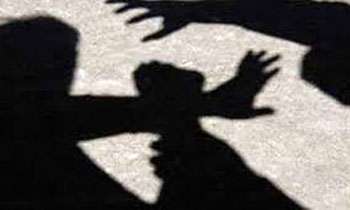 Four suspects have been arrested by the Weligama Police in connection with the sexual and physical assault of tourists in Mirissa, the Tourist Police said.
The four suspects are said to have been involved in the incident according to initial investigations.
On early Sunday morning, male and female tourists at a Surf Bar in Mirissa were reported to have been sexually and physically assaulted by "beach boys" cum employees at a Bar and Restaurant in the area.
Four complainants, including a Dutch tourists and females who were assaulted, lodged complaints with regard to the incident with the tourist police.
All statements identified the place at which the assault occurred. The incident is said to have been the culmination of a pervasive culture in the coastal belt at which sexual and physical harassment by beach boys is rampant.
Earlier, the Sri Lanka Tourism Development Authority (SLTDA) said that the entity at which the assault occurred was not registered with them and was therefore run illegally.
Making a strong statement, Minister of Tourism John Amaratunga promised stern action against the Surf Bar if found guilty.
An eyewitness to the incident commenting on the video page of Daily Mirror "W Now" said that the assailants had behaved like animals.
"I was also there at the time. They were like animals. They attacked ladies like in a boxing game. We could not do anything because they threatened us asking why are you looking at this. Mirissa is not a safe place" the eye witness said.
Many patrons to Mirissa took to social media to highlight the rampant sexual harassment and abuse in the area.
One of the patrons said "Not the first time authorities have been notified on surf bar - I did this myself three years ago. No action was taken. Not only Surf bar, there are at least three more establishments on that strip that has absolutely no licences to be there - run by political thugs."
Following the expose by the Daily Mirror, many patrons of Mirissa both locally and internationally have detailed experiences of consistent abuse and harassment at the hands of the Surf Bar- and the wider culture prevalent in the area.
Visiting Local tourists said that there have been numerous occasions of assault by "beach boys" and coastal locals when local tourists have been found even having a conversation with a foreign female.
"The culture is sick. People are assaulted for speaking with a white girl. The beach boys are a law unto themselves and the local businesses at which they work almost always turn a blind eye", they said.