---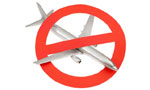 Colombo Chief Magistrate Gihan Pilapitiya today imposed a travel ban on six directors of Shalika Foundation, Sri Lanka in connection with the theft of $ 81 million from Bangladesh Bank's accounts.
Accordingly, the Magistrate ordered the Immigration and Emigration Controller not to allow company directors including H.G.Shalika Perera, Miyurin Ranasinghe, Pradeep Rohitha, Shantha Nalaka Walakuluarachchi, Sanjeewa Tissa Bandara, and Shirani Dhammika Fernando to leave the country.
The Magistrate issued this order after the CID informed full details about the international heist. The CID launched an investigation following a complaint by the Central Bank.
Four requests to transfer a total of about $81 million to the Philippines went through, but a fifth, for $20 million, to a Sri Lankan non-profit organisation was held up because the hackers misspelled the name of the NGO, Shalika Foundation.
Hackers misspelled "foundation" in the NGO's name as "fandation", prompting a routing bank, Deutsche Bank, to seek clarification from the Bangladesh central bank, which stopped the transaction, one of the officials said.
Meanwhile, Bangladeshi investigators will travel to Sri Lanka, Philippines and the Federal Reserve Bank of New York to investigate the theft of $ 81 million from its accounts, a news report on AFP said.
Hackers stole the money from the Bangladesh Bank's account with the Federal Reserve Bank of New York on February 5 and managed to transfer it electronically to accounts in the Philippines.
The FBI has agreed to help Bangladesh investigate the theft from the nation's foreign reserves, authorities said Sunday, days after the finance minister accused central bank officials of complicity in the heist. (Nirangi Abeywickreme)