---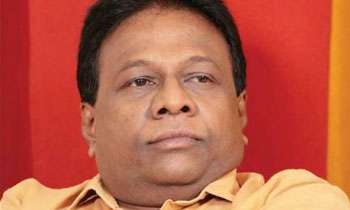 The Joint Opposition (JO) today said the government should take the responsibility and resign over the incident where milk packets containing poisonous substance were distributed among the protesters of the 'Janabalaya Kolombata' held last Wednesday.
JO MP Dullas Alahapperuma told a news conference that the same government which came into power guaranteeing people to provide toxin-free food had mixed a poisonous substance to the milk packets that were distributed during the protest.
"We cannot point out our fingers at a specific MP or any other person. The government should be held responsible over this incident. This is not a political matter but solely a humanitarian matter. Accordingly, the government has no option but to resign" he said.
He said the Police had not taken any reasonable measure to arrest the persons who were involved in this incident even though they had provided the police with the vehicle numbers which distributed these milk packets containing poisonous substance. (Kalathma Jayawardhane)
Video by Sanjeewa