---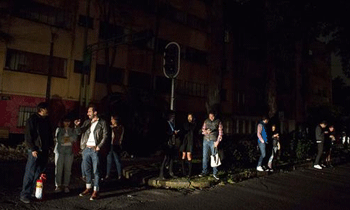 Mass evacuations are being carried out following warnings of tsunamis across the region of Mexico, the Guardian reported.
The tsunami warning was issued after the magnitude 8.1 earthquake struck off the coast of Mexico leaving at least five people dead.
Initial waves reached 1 metre above tide level as some residents on the south western coast reportedly told to evacuate.
The quake occurred 165km west of the state of Chiapas just before midnight on Thursday local time, and was said to be the strongest earthquake to hit the country since 1985, according to the civil protection agency.
Three people were confirmed dead in Chiapas, and two in Tabasco state, as the Pacific tsunami warning centre said waves as high as three metres could strike the coast.
The Tabasco governor, Arturo Núñez, said the two killed were children. One died after a wall collapsed and the other was a baby who died in a children's hospital that lost electricity.