---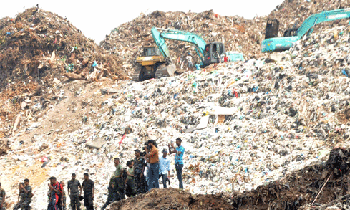 The number of deaths reported due to the collapse of a part of the Meethotamulla garbage dump, had increased to 28 today, the Police said.
They said 12 victims were undergoing treatment at the National Hospital, Colombo.
Meanwhile, the Disaster Management Centre (DMC) said at least 30 people were missing in the incident.
It said at least 980 people from 228 families had been displaced due to the tragedy while 80 houses have been completely destroyed and 17 houses have been partly damaged.