---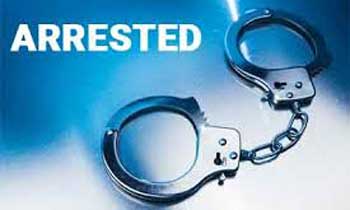 A young female medical student who was arrested on charges of deserting her 12-day-old infant son outside a dispensary in Saliyapura was produced before Anuradhapura Chief Magistrate and was later released on a personal bail of Rs.100,000.
Police told the court that the 22-year-old woman was a university student and a resident of Polonnaruwa and had an affair with a youth in her village.When she became pregnant, reportedly by the youth, she had rented a house at Puliyankulama where she lived by herself until she entered the Anuradhapura Hospital for the confinement.
In her statement to the police she admitted to having deserted the baby to keep this matter hidden from her parents and fellow students.
The police had rushed to the scene after receiving an anonymous telephone call to find the child wrapped in a piece of cloth.
A DNA report obtained from the Genetec Institute in Borella in proof of the suspect's culpability was submitted by the police.
Anuradhapura Police Women's and Children's Bureau informed the court that they would seek the Attorney General's advice to institute further action. The police said the infant was admitted to the Anuradhapura Hospital and was in a stable condition.
Anuradhapura Chief Magistrate and Additional District Judge Harshan Kekunawela passed the order. (Upali Ananda)