---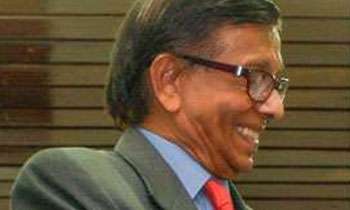 Sri Lanka Medical Council (SLMC) Chairman Colvin Gunaratne said yesterday even though the primary objective of the Medical Ordinance was to safeguard the rights of patients, it was catering to the needs of the doctors because of its composition.
He told a news conference that 16 out of the 25 members of the SLMC were elected from Trade Unions of doctors and asked how such a body could mete out justice to the patients.
"The Medical Ordinance is meant to safeguard the rights of the patients. But it is not fulfilling its primary objective because of its shortcomings such as its composition," Prof. Gunaratne said
He said the struggled to introduce amendments to the ordnance for four years as a SLMC member and for nine months as the chairman of the SLMC was for no avail.
"No SLMC chairmen had attempted to amend the Medical ordinance so far. In other countries, it is changed in about four or five years. Medical ordinance in Sri Lanka has not been amended for 80 years despite some minor amendments. A fresh ordinance should be introduced instead of the present archaic ordinance,' he said. (Ajith Siriwardana)