---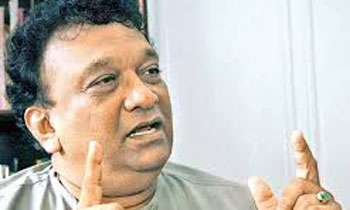 Media coverage has been limited only to main parliamentary proceedings up to now.
Minister Kiriella told the Daily Mirror that the leader of the House has the power under standing orders to permit the media to cover the proceedings of the committees.
Therefore, he does not see any impediment to invite the media to cover the Committee on Public Enterprises (COPE) and other committees. "I have already spoken to a number of former secretary generals on this matter and they said I have powers under the standing orders to invite the media to cover committee meetings with the consent of the Speaker, Minister Kiriella said.
Minister Kiriella said COPE Chairman, JVP parliamentarian Sunil Handunetti also expressed his appreciation on the initiative taken by him and requested to invite the media for the next COPE meeting after the matter was discussed in the House.
"My intention is to ensure transparency in each and every action in government and in parliament. Now that the Right to Information (RTI) is in the statute book, why do the people have no access to inquiries carried out by parliamentary committees such as the COPE and Committee on Public Accounts (COPA) in particular? Therefore, I believe that by inviting the media to cover proceedings of parliamentary committees, we make the business in the legislature more democratic, transparent and people friendly" Minister Kiriella stressed.
He added that he hope to extend this facility to the media to cover all other committee proceedings on the success of the coverage of COPE and COPA. (Sandun A. Jayasekera)