---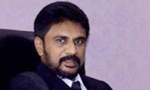 The Parliamentary Reforms and Mass Media Ministry a short while ago rejected issuing a statement regarding the appointment of the next Governor of the Central Bank (CB) of Sri Lanka.
In a statement, Ministry Secretary Nimal Bopage said several media institutions had published a news item quoting a press release which was allegedly issued by the Government Information Department.
"No such statement had been issued by the Government Information Department, the Ministry or the Government," he said.
However, a press release on an appointment of the next CB governor with the letter-head of the Government Information Department was issued earlier today.
The release said the appointment will be made by the President after having a discussion with the Prime Minister and Finance Minister Ravi Karunanayake upon his return to the country.
1. The media release which was issued earlier today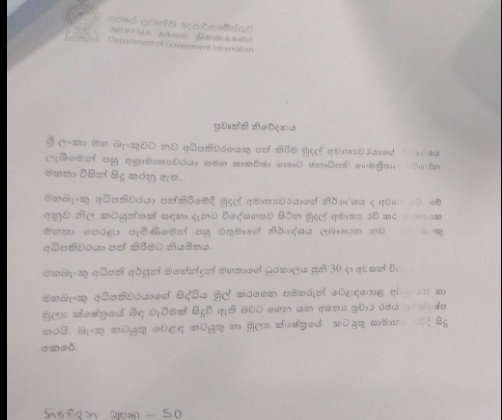 2. The latest media release