---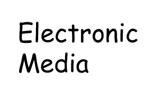 A permanent regulatory mechanism will be set up to monitor the Electronic Media soon after the Right to Information Bill is passed in Parliament, Deputy Mass Media and Parliamentary Affairs Minister Karunaratne Paranavithana said yesterday.
He told the weekly news briefing that though there was a number of monitoring bodies and self censorship for the print media, the electronic media did not have such a mechanism and that the electronic media functions amid several complaints.
Admitting that media culture, ethics and discipline is at the lowest level in respect of TV stations and FM radio, the minister said guidelines for the electronic media were long overdue.
Responding to a journalist he said, FM radio listeners and TV viewers are frustrated when tele-dramas telecast during the prime time runs for less than 12 minutes while rest of the time is occupied by advertisements. The FM radio stations violate the rights of respected and popular singers by airing extremely low quality re-mix programmes contributing to the degeneration and erosion of Sinhala music, lyrics and songs.
The Right to Information Bill is expected to be presented for the second and third reading next Thursday and is likely to be passed unanimously.
"The enactment of the Right to Information Bill is a victory for the Unity Government. The 2002 - 2004 UNP government of Prime Minister Ranil Wickremesinghe attempted to introduce a RTI but failed and then Speaker Karu Jayasuriya presented it as a Private member's Bill and failed. President Mahinda Rajapaksa said the Right to Information Bill was unnecessary and that he was there to provide any information," the deputy minister said.
He said the 'Center for Law and Democracy' in Canada had highly commended the government for the introduction of the Right to Information Bill and described it as the 7th best Bill in the world to protect media freedom, right to information and democracy. (Sandun A Jayasekera)