---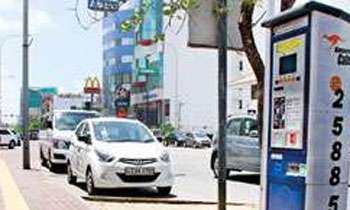 Colombo Mayor Rosy Senanayake has instructed the Commissioner of the Colombo Municipality to suspend all fines charged through parking meters.
In a tweet, the Mayor said, "With regard to the recent complaints on parking meter fines. Pending council approval I have given instructions to the commissioner to suspend all fines charged relating to parking meters,"
It was reported that a man who failed to pay a parking fee of Rs.30 at a parking slot in Wellawatte, has been fined Rs.10,120 after a lapse of 13 days.
The man had parked his car in Wellawatte on April 25 and had forgotten to pay the fee of Rs. 30 via a machine placed near the parking place.
Video by Buddhi