---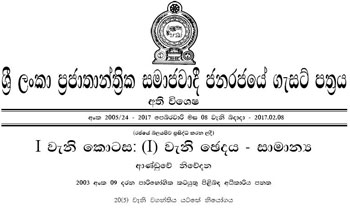 The gazette notification for Maximum Retail Prices (MRP) for local and imported Nadu and Samba rice had been issued today, the Government Information Department said.
Accordingly the Gazette notification said it would take stern action against the vendors who are not selling rice at the introduced retail prices.
The retail price for a kilogram of Nadu as Rs. 72 and Samba as Rs. 80, it said.