---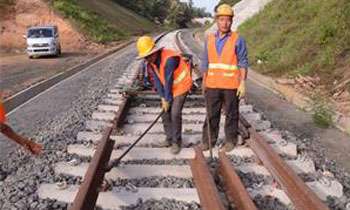 The first phase of the Southern Railway Expansion Project -- the stretch from Matara to Beliatta, will be completed by the beginning of next year, a Chinese construction company consultant said yesterday.
H. Piyadasa, who is a Senior Engineering Consultant for the China National Machinery Import & Export Corporation (CMC) on this project, said they had completed 90 per cent of the work.
He said railway lines were being laid and the construction of railway stations was being carried out simultaneously.
"This is the most modern railway line in Sri Lanka where a train will be operated at a speed limit of 120 kmph. Operations will begin in four-five months," Mr. Piyadasa told a group of journalists visiting the construction site of the Kekunadura Railway Station.
The main railway stations are being constructed at Kekunadura, Bambarenda, Wewrukannala and Beliatta while there will also be two other substations along the new railway line.
Meanwhile, the construction company said the longest bridge in Sri Lanka Railway which is 1.5 km in length was being constructed at Wattegama while the longest tunnel -- 615 metres in length -- has been built at Nakutiya.
The Matara-Beliatta stretch of the Southern Railway Expansion project is 26.75 km long and is being constructed by the CMC on a concessionary loan of US$278 million obtained from the Exim Bank of China.
The second phase of the Railway Expansion project from Beliatta to Hambantota and the third phase from Hambantota to Kataragama will begin during the next few years. (By Lahiru Pothmulla)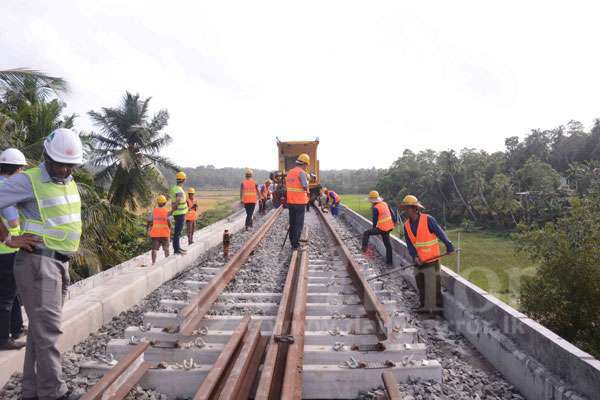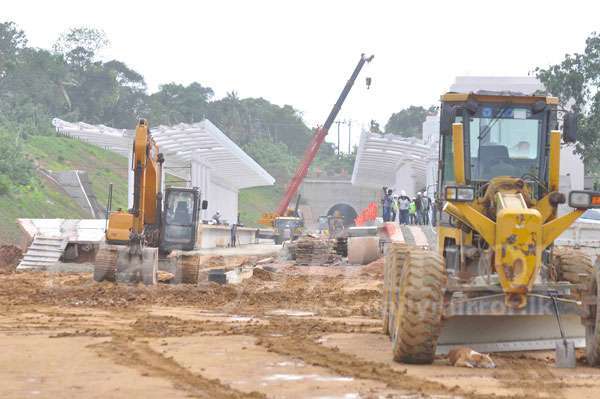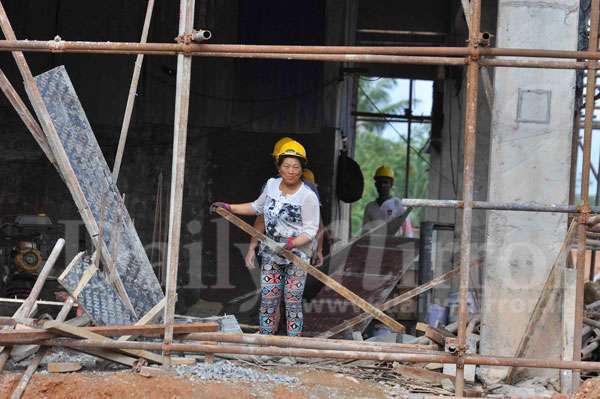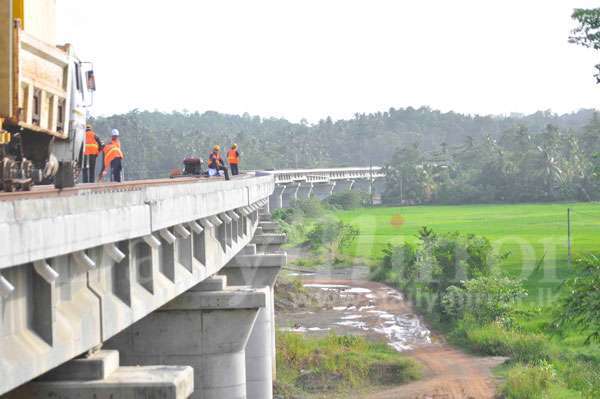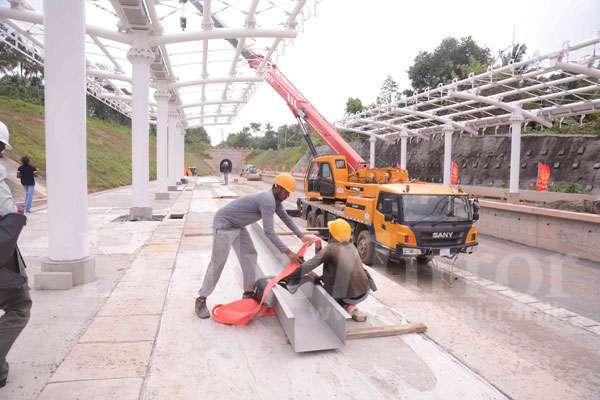 Pix by Pradeep Pathirana