---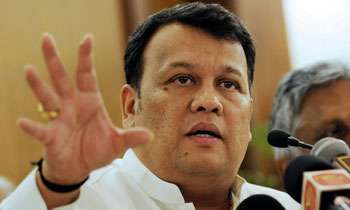 The Ports and Shipping Ministry will develop Jeya Container Terminal (JCT) of the Port of Colombo at a cost of US$ 25.7 Million (Rs. four billion approximately) by deepening it up to 15 metres, fixing three Gantry Cranes and extending the quay to facilitate two 350 metre ships at a time, Ports and Shipping Minister Mahinda Samarasinghe said.
"Cabinet approval has been granted to offer the contract to supply three Gantry Cranes to the JCT to Shanghai Zhenhua Heavy Industries Ltd. and the contract to deepen the JCT to China Harbour Engineering Co. on the recomendation of the Cabinet Appointed Procurement Committee (CAPC)," Minister Smarasinghe said.
Meanwhile, the Eastern Container Terminal (ECT) will also be developed as the deepest Container Terminal at the Port of Colombo enabling to berth massive ships, container carriers and oil tankers. In three other terminals at the Port of Colombo, Jeya Container Terminal (JCT) South Asia Gateway Terminal (SAGT) and the Colombo International Container Terminal (CICT) don't have facilities to take big ships. After the development of ECT it will provide facilities to berth the largest ships in the world. Today's trend is that shipping companies merge themselves to form large conglomerates and build huge ships, containers and tankers to transport large amount of goods and fuel.
Minister Samarasinghe said however, an MOU had been signed to develop the ECT with Indian funding but the government after convincing the Indian government on the necessity to keep the ECT under the SLPA had abandoned the project. The ECT will be developed with the funding of the Sri Lanka Ports Authority alone.
Minister Samarasinghe noted that the trend in the global Shipping Industry was to amalgamate middle and smaller cargo companies and engage in international cargo transportation using mammoth container ships and tankers that could transport several hundred thousand tons of fuel and containers.
"Our target is to meet the global demand in cargo transportation and make Port of Colombo, one of the major ports in Asia for trans-shipment and bunkering and cargo handling," Minister Samarasinghe stressed. (Sandun A Jayasekera)