---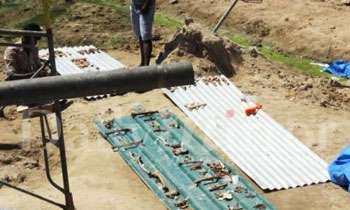 Judicial Medical Officer S. Rajapakse said the skeletal remains excavated from a mass grave in Mannar where likely to be those of 12 children.
He said 114 skeletons had also been excavated from the mass grave in the vicinity of the old CWE building in Mannar on Thursday.
The JMO said a detailed analysis would be done later after samples of the skeletal remains were sent for a carbon test to California.
A team of archaeological and judicial officers are carrying out investigations on a directive of Mannar Magistrate T.G.Prabhakaran. (Romesh Madushanka)