---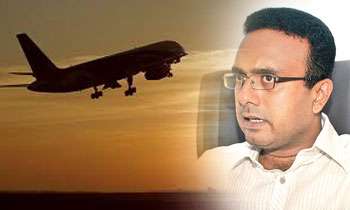 Deputy Minister of Foreign Employment Manusha Nanayakkara, who resigned from his portfolio today, has left for Singapore early this morning, an official of the Immigration and Emigration department at the Bandaranaike International Airport (BIA) said.
He has left for Singapore on the flight SQ402 of the Singapore airline.
It was reported that he tendered his resignation to President Maithripala Sirisena, saying that it was done in keeping with his democratic and political belief and conscience.
In the letter he said, he would accept the Speaker's statement and accept Ranil Wickremesinghe as the legitimate Prime Minister, who has the majority in Parliament.