---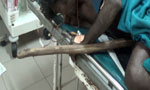 A man, who fell down from the upper floor of a building is reported to have landed on a mammoty handle, which pierced his rectum and the abdomen.
Awissawella Hospital Medical Superintendent Dr. Aruna Jayatilleka said the man underwent a successful emergency surgical operation to remove the mammoty handle and later transferred to the intensive care unit for further treatment.
Surgeon Eranga Perera, who headed the panel of doctors, said the mammoty handle had pierced the abdomen through the rectum.
V. Sivakumar (40) is a resident of Wewelakanda in Karandana and works as a manual labourer. He was working on the upper floor of a building at Thalduwa in Awissawella when he fell off. (Buddhika Kumarasiri)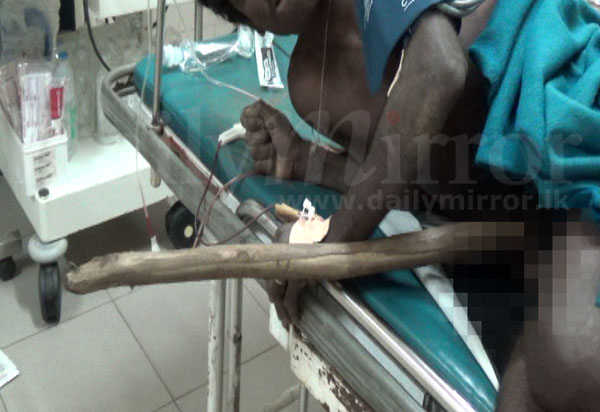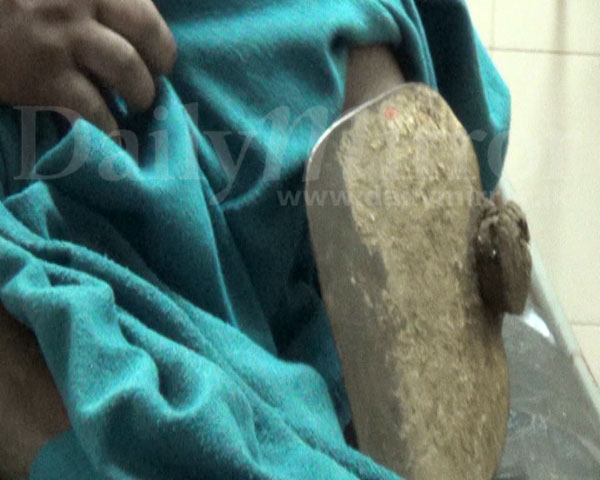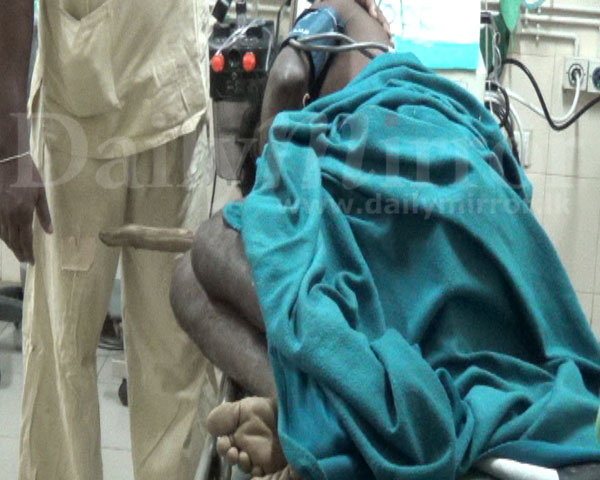 Pix by Buddhika Kumarasiri