---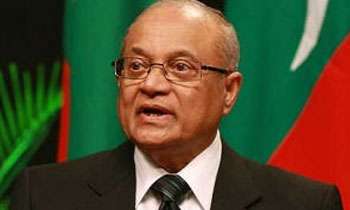 A Maldives court on Wednesday sentenced former president Maumoon Abdul Gayoom to 18 months in prison after he was found guilty of obstructing justice, Maldives Independent reported.
Gayoom, Chief Justice Abdulla Saeed and Justice Ali Hameed were charged for allegedly refusing to hand over their mobile phones for a police investigation. They denied the charge.
They were handed a prison term of one year, six months and six days.
Amnesty International's deputy South Asia director Omar Waraich had called the sentence "outrageous and politically motivated" while MP Eva Abdulla urged people to use their vote in September's presidential elections to "end injustice."