---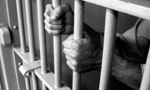 The Malaysia government will look into Sri Lanka's request to have all Sri Lankan prisoners in Malaysia be deported to their country of origin, the Bernama news reported today.
Malaysian Deputy Prime Minister Dr. Ahmad Zahid Hamidi, who is also Home Minister, said the Sri Lankan authority was still negotiating the matter with their Malaysian counterparts as there were 38 Sri Lankan prisoners currently serving their time in Malaysia under the Immigration Act, with 12 others still being held on remand.
"These 50 Sri Lankan nationals were mostly arrested for overstaying in Malaysia or probably for committing other offences under the Immigration Act," he told the Malaysian media in Colombo.
Ahmad Zahid arrived in Sri Lanka today for a two-day working visit. Earlier, he held meetings with Sri Lanka's Home Affairs Minister Vajira Abeywardena and Foreign Employment Minister Thalatha Atukorale at their respective offices.
Commenting further, Ahmad Zahid said seven other Sri Lankan prisoners were currently serving their time in Malaysia under the Dangerous Drugs Act, while two others still on remand.
Ahmad Zahid said Sri Lanka had also sought Malaysia's advice to modernise the issuance of high quality identity card for their citizens, as being practiced in Malaysia.
He said Malaysia had also made official invitation to Sri Lanka president to visit Malaysia on Dec 16 as a return visit for Prime Minister Najib Tun Razak's visit to Sri Lanka.