---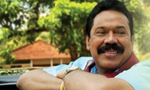 Former president and MP Mahinda Rajapaksa today commended the official visit undertaken by Prime Minister Ranil Wickremesinghe to China.

Addressing a gathering at Angunukolapelassa, he said it was essential to maintain good relationships with neighboring countries.

He said the government members continued to blame the previous government for its development projects started with Chinese funds, but today it had turned towards China.

"Not only did they speak against China funded projects but they also halted work on them once they came to power. If they continued with the envelopment projects, the country could have had more extensive expressway network today," he said.

Mr. Rajapaksa said it was not advisable to halt the development projects because it would devalue the project.

He said that he hoped the government and its leaders would not take revenge on their political opponents any longer in the spirit of the NewYear.