---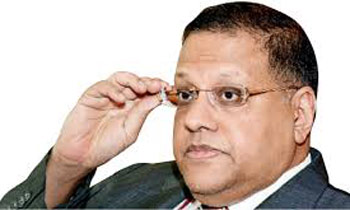 The Commission probing the Bond transaction yesterday allowed former Governor of the Central Bank Arjuna Mahendran to monitor the affairs of the Commission. Permission was granted by the Commission accepting a request made by his Attorney PC Romesh De Silva as per clause Number 16(1) of the Commission Act.
Accordingly, yesterday Arjuna Mahendran was present at the Commission sittings from 10.00 am until 01.00 pm. The Secretary of the Monetary Board of the Central Bank H. A Karunarathna gave further evidence yesterday.
Supreme Court Judges K.T. Chandrasiri (President) Prasanna Jayewardene and former Deputy Auditor General Velupillai Kandasamy are the members of the Commission.