---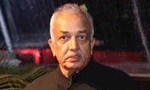 Development Strategies and International Trade Minister Malik Samarawickrama, yesterday, categorically rejected the allegation by the Joint Opposition (JO) that he had misused funds belonging to the Mahapola Fund.
He said there was no truth whatsoever in the allegation and that the attempt by the Joint Opposition showed the bankruptcy of its members.
Mr. Samarawickrama said he was only a member of the Mahapola Trust Fund. He said the Chief Justice was its head and its decision maker.
"If any decision is made with regard to the Fund, it has to go through the Chief Justice. Nothing of the sort that the JO has alleged had been done. No funds have been misused or abused. These baseless allegations only show that the JO members are from the gutters," he told Daily Mirror.
Meanwhile, Dr. Wickrema Weerasooria, the chairman of National Wealth Corporation Ltd (NWCL), also rejected the allegations levelled by the Joint Opposition.
Speaking to Daily Mirror, Dr. Weerasooria said what the JO said was a diabolical lie.
"Mahapola funds have never been used by the said two companies, and no Mahapola fund had been misused or abused. Gihan Jayatilleke, the Chief Executive Officer of NWCL could corroborate this," he said.
He said the allegations were attempts by the JO to embarrass Minister Malik Samarawickrama and himself. (Lahiru Pothmulla)