---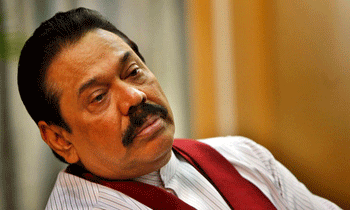 Former president Mahinda Rajapaksa in a statement today, urged the government to abandon what he described as 'the destructive proposal' for a new constitution.
He said the vast majority of Tamil and Muslim people lived outside the Northern and Eastern Provinces and therefore the carving out of federal units based on ethnicity or religion and the conferring of sweeping powers on such units should never take place in this country.
"The government has tabled in Parliament, proposals for a new constitution. The constitutional reform pledges made by the yahapalana coalition at the last presidential election was restricted to changing the system of elections and abolishing the executive presidential system. This government never received a mandate to repeal and replace the existing constitution. We are completely opposed to the following proposals made in the interim report of the Steering Committee of the Constitutional Assembly.
It has been proposed that the Sinhala word 'ekeeya' be retained in the Sinhala version of the proposed new constitution, while the English word 'unitary' will be dropped from the English version together with the conceptual framework it denotes. Thus the local population will be under the impression that Sri Lanka still remains a unitary state, but in the eyes of the international community, we will be considered a country that has relinquished unitary status. That such chicanery can even be contemplated is indicative of the mentality of the people driving this constitutional reform process.
The intent behind these reforms is made clear by the proposal in page four that the northern and eastern provinces be considered one province. Furthermore it has been proposed that the territory of Sri Lanka which is described in Article 5 of the present Constitution as consisting of the 25 administrative districts named in the relevant Schedule, be instead described in terms of an unspecified number of provinces named in a Schedule rather than the specific number of districts – which gives an indication of the intent behind these proposals," Mr. Rajapaksa said.