---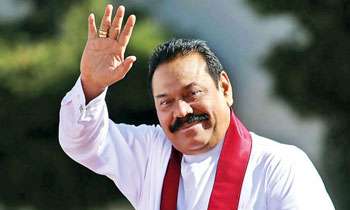 Opposition Leader Mahinda Rajapaksa will visit India and deliver a lecture on the future of India-Sri Lanka relations in Bangalore tomorrow.
He is scheduled to attend a forum, organised by "The Hindu Daily" on February 9 and 10 in Bangalore, India. He has been invited to make the inaugural speech at this forum.
His address will mainly focus on the pathway of future ties between India and Sri Lanka. The key-note address of the second day of this forum will be made by Indian Vice President Venkaiah Naidu. The eminent personalities including political leaders such as the former Vice-President of India, former Afghanistan President Hamid Ansari, former President of Maldives Mohamed Nasheed, sportspersons like Sachin Tendulkar and veteran artists such as Karan Johar and Ms. Padma Lakshmi have addressed the former meetings held over the past two years of this forum.
Mr. Rajapaksa will also be meeting dignitaries on the side-lines of the conference. He will be accompanied by Sri Lanka Podujana Peramuna (SLPP) Chairman G.L. Peiris, MPs Lohan Ratwatte, Dilan Perera, Namal Rajapaksa and Dulles Alahapperuma.