---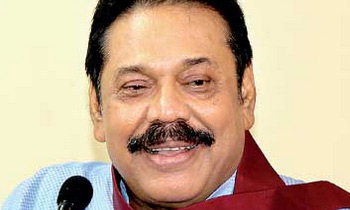 In contravention of the circulars pertaining to the politicians visiting foreign countries, the Foreign Ministry had given instruction to the Sri Lankan Embassy in Japan to accord protocol assistance and courtesies to former President Mahinda Rajapaksa during his recent private visit to Japan, it is learnt.
Sri Lanka Ambassador in Japan Dhammika Ganganath Dissanayake in a reply to a query by President Maithripala Sirisena had stated that he had to follow the instructions of the Foreign Ministry in this regard.
Explaining the circumstances that led to the according of protocol assistance and courtesies to the former President and his entourage during a private visit by them, the ambassador said that he received a fax message from the Foreign Ministry on May 29 informing him to accord protocol assistance and other courtesies to former President and his 12 member delegation on their arrival, stay and departure, citing two circulars.
However, as the only circular that dealt with the private visits by politicians had said that the protocol assistance and other courtesies could be accorded only to the President, Prime Minister, Speaker of the Parliament, Chief Justice, Cabinet Ministers, Opposition Leader and the State Ministers, the ambassador said he sought further clarification and instructions from the foreign ministry.
He had also cited to the Ministry the fact that the instructions given by the Ministry during a visit to Japan by Mr. Rajapaksa in 2016 had differed from the latest instructions.
Mr. Dissanayake had informed the President that since he had not received any more instructions embassy provided protocol assistance to the former President and his entourage only at the arrival, departure and with Japanese customs.(Dayaseeli Liyanage)