---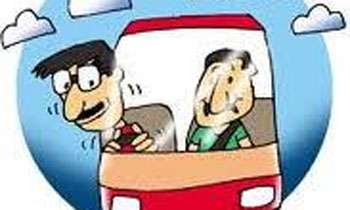 Fifty-five legislators, mostly belonging to the ruling party, assigned to monitor the development projects, are given Rs. 200, 000 each a month as transport allowance, it is learnt.
Joint Opposition MP Gamini Lokuge said he had obtained the name list of these MPs by making a submission under the Right to Information Act.
Mr Lokuge had made his submission on May 28, 2018, seeking details in this regard.
Information Officer of the Land and Parliamentary Affairs Ministry L. B. S. B. Dayaratne had responded to Mr Lokuge on June 20, 2018.
The transport allowance is paid in accordance with a Cabinet decision taken on June 21, 2016. Afterwards, the Land and Parliamentary Affairs Ministry had taken the initiative to pay this allowance upon receipt of letters from President Maithripala Sirisena and Prime Minister Ranil Wickremesinghe.
Joint Opposition MP Kanchana Wijesekara also brought this to the notice of Parliament last week.
Asked about this, Land and Parliamentary Affairs Minister Gayantha Karunatilake confirmed the payment of such an allowance to these MPs.
The Minister said these MPs had been assigned positions at the Development Coordinating Committees at district and divisional levels.
"They have been assigned to monitor the implementation of the government's development projects and activities. It is nothing new.
"The previous Government also did the same through the Economic Development Ministry. Even special vehicles were provided at that time," he said. (Kelum Bandara)