---
To a question asked by journalists whether it was wrong to investigate a road accident involving former Minister Patali Champika Ranawaka on a request made by the victim's parents, the United National Party (UNP) said today there was no issue in doing so if done legally.
UNP MP Mujibur Rahaman told a news conference that the main issue was that the arrest of the MP and the investigations were not being done legally.
"There is no need to arrest the MP by surrounding his house late in the evening. There is no evidence to prove the former minister was driving the vehicle at the time of the accident and that he was arrested despite the motorcyclist hitting the MPs vehicle from behind," the MP said.
He asked why the Attorney General had suddenly decided to re-visit the case just after the change of government. "If at all the AG should have re-opened the case during the tenure of the previous government if there was a need to do so," he said. (Yohan Perera)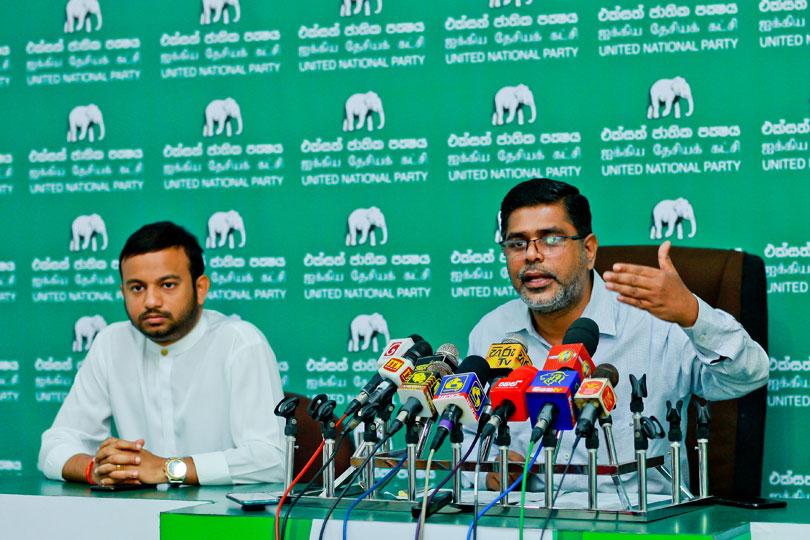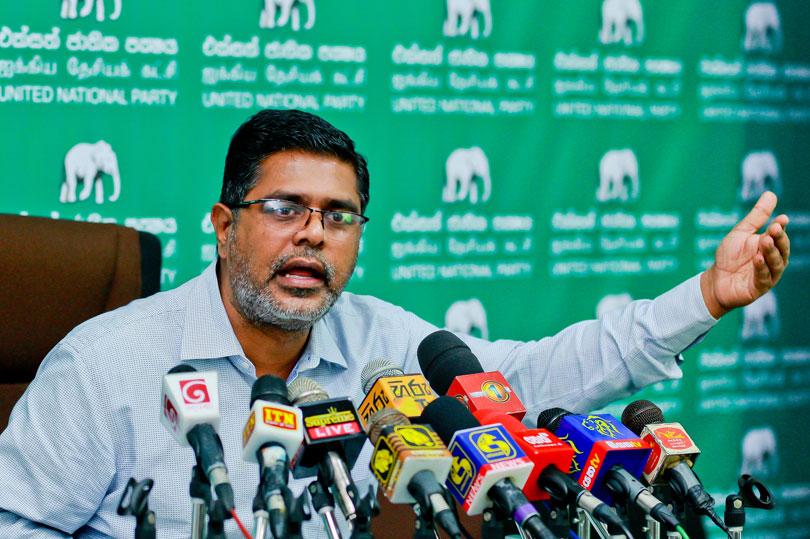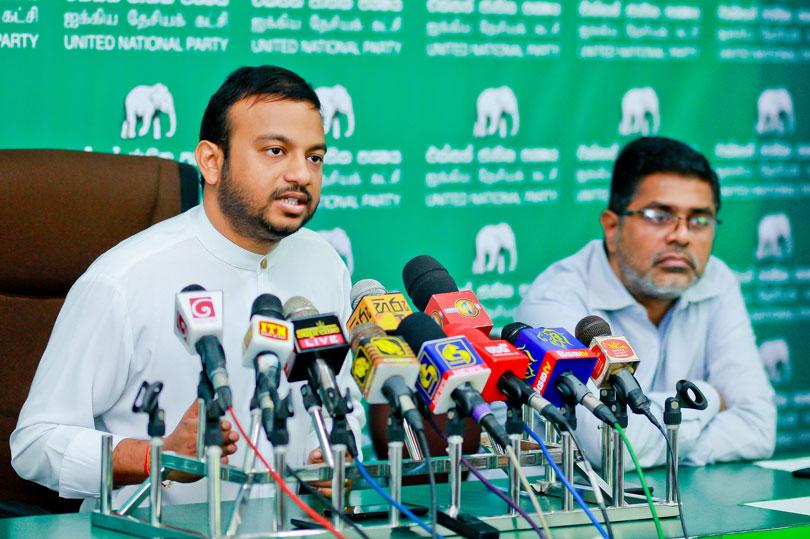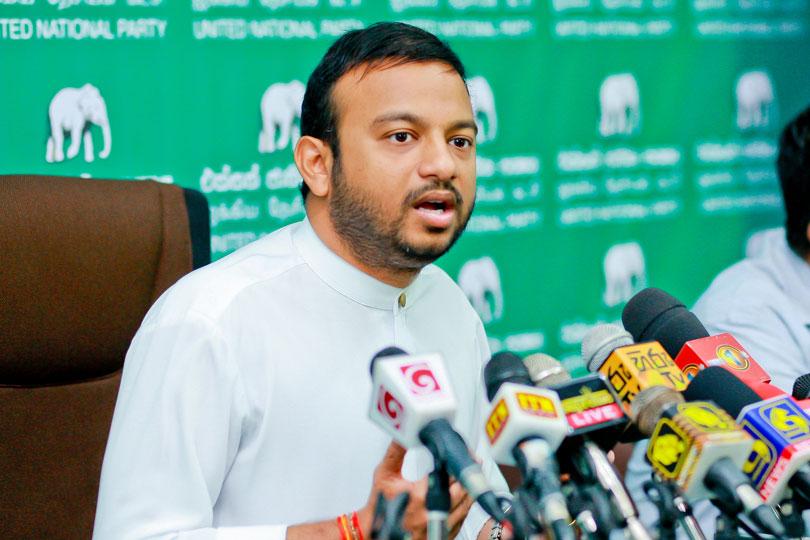 Pix by Damith Wickramasinghe