---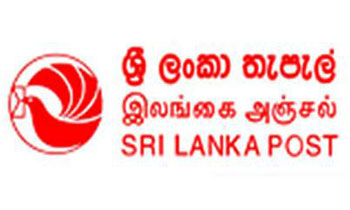 Protests are to be held tomorrow in five Regional Mail Sorting Centres (RMSC) and twelve divisional post offices during the lunch hour demanding the government to settle the dispute in recruitment procedure in postal service.
Speaking to the Daily Mirror Co-convener of the Postal Front H.K. Kariyawasam said due to the 06/2016 circular issued by the Public Administration Ministry, the Postal Department is severely inconvenienced in several aspects including recruitment of its staff .
He said the circular was creating a lot of problems in the postal services as the Postal Department is a closed department.
"Although, the Postal Department is a closed department it does not have separate salary scales. Closed departments should be independent of other public institutions and its salary scales should be set accordingly," he said.
He added that the dispute in recruitment procedure had impacted in the services provided by the Postal Department causing long delays.
Further, he said when the matter was taken up with President Maithripala Sirisena during the World Post Day commemoration held on October 9 in Polonnaruwa, the President stated that the rules and regulations should not be an obstacle to the duties or the performance and therefore he would certainly look into the matter immediately.
Mr. Kariyawasam said that the postal workers would resort to islandwide work stoppage if the government failed to address the matter before Thursday (28). (Thilanka Kanakarathna)