---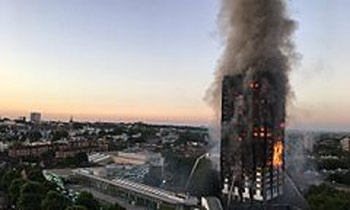 We have not received any information of Sri Lankans being hurt in the fire at Grenfell Tower at West London so far, the Foreign Affairs Ministry said a short while ago.
However, officials were in touch with the Sri Lankan Mission in London.
Foreign media reported that a huge fire had engulfed a tower block in Latimer Road, West London, with eyewitnesses claiming residents were trapped in their homes.