---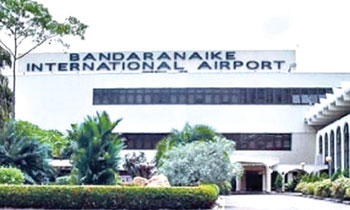 There has been growing concern among the authorities with regards to increasing number of Sri Lankans returning to the country for the upcoming festive holidays and the excessive amount of alcoholic spirits they would bring along, pointing out that an individual was only entitled to bring 2.5 litres of liquor into Sri Lanka.
Many Sri Lankans living in European and Middle Eastern countries, returning for the upcoming festive season often exceed the stipulated limit, Customs officials at the Bandaranaike International Airport (BIA) reiterated yesterday.
Speaking to the Daily Mirror BIA Deputy Customs Director and Spokesman Vipula Minuwanpitiya warned that any attempt to bring in alcoholic beverages above the stipulated limit would result in heavy fines against the offenders. Additionally, bringing cigarettes into the country is completely forbidden, he reiterated.
Mr. Minuwanpitiya said "According to Sri Lanka Customs regulations, visitors should declare all items brought into the country upon arrival. "Residents should declare all the items, whether acquired abroad, purchased at the duty-free shops upon arrival and items restricted or prohibited," SL Customs website states.
According to the passenger guide published on the BIA website the following items are restricted or prohibited: Gold, Jewellery, Gems and other Precious Metals, Liquor and Wines, Cosmetics, Medicinal drugs and devices, Telecommunication Equipment, foreign currency adding up to more than US$ 15,000 or equivalent.
"If a passenger intends to take back US$ 10,000 or more, he/she should declare the entire amount in Sri Lankan rupees," he said.
Animals, Plants (including specimens) and their parts, air-arms, ammunition, air guns and explosives or any other items which require special permits or licenses are also prohibited.
Narcotics, psychotropic substances, precursor drugs, pornographic and pro-religious literature have also been listed as prohibited items.
Sri Lankan residents are entitled to an annual allowance according to their stay abroad as per the following table. Items allowed under these allowances normally include personal clothing, electrical/ electronic household equipment (Other than restricted and prohibited items) and 2 ½ litres of liquor and 2 litres of wine. (Chaturanga Samarawickrama)