---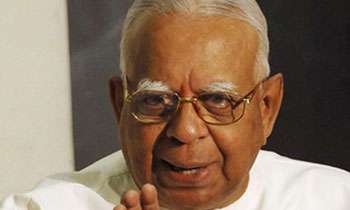 Lasting peace and harmony are inevitable for a country to make progress in development and other areas of concern, Opposition Leader R. Sampanthan said in his New Year message.
Expressing his heartiest wishes to the Tamil and Sinhala people of this country on this special day of Sinhala and Tamil New Year, Mr. Sampanthan said that he prayed that in this New Year the country would be able to overcome all the obstacles and challenges in framing a new Constitution, which paves the way to achieve a lasting solution to the national question and gives the right to the people to live with dignity, self-respect and self-esteem.
"I appeal to all people, as we celebrate this New Year together, let us also work together in order to bring true peace, better understanding, ethnic harmony and genuine reconciliation among our people," he said.
"May this New Year bring new hope to all of us, especially my prayers are for those who are less fortunate and have been suffering, and may their longstanding sufferings come to an end in this New Year," his message stated.